Hotel Info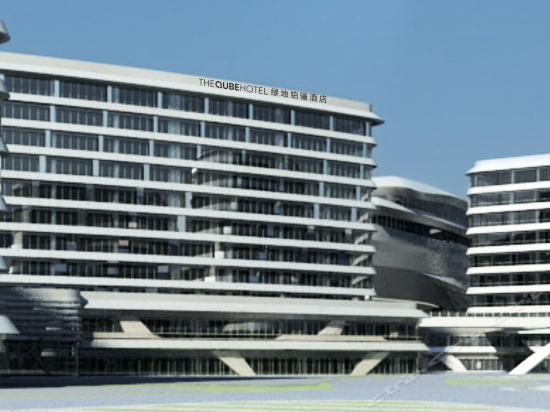 The QUBE Hotel Shanghai Hongqiao
is located in the core area of Hongqiao hub, adjacent to Shanghai National Convention and Exhibition Center, with a walking distance of about 500 meters and convenient travel.
The hotel has more than 200 unique rooms with fashionable and bright colors. Customizing king koil ? Bedding brings you unprecedented tranquility. An executive lounge for business and VIP guests to meet your business and social needs. A 24-hour gym balances your work and life.
Poya all day restaurant integrates a variety of food cultures to open your journey of global cuisine with creative dishes and vivid on-site cooking. Each dish is carefully prepared with superior ingredients, bringing you double enjoyment of vision and taste.
It, Shanghai Hongqiao Greenland Platinum Hotel and Shanghai Hongqiao Greenland platinum apartment constitute a large complex Hotel Group - Shanghai Hongqiao Greenland World Center Hotel Group. Our guests can dine in any restaurant in the hotel group.
'Excellent western restaurant' provides you with all-weather international buffet and zero point service; Modern high-end Chinese restaurant 'Zhen Cui Xuan' brings you authentic Cantonese and Chinese dishes; Creative delicacies and wine collection make you enjoy authentic Italian flavor and delicacy. 'Bice Italian restaurant' is an excellent choice for your family gathering and business dinner" 'Moon bar' and 'Sky Bar' provide you with rest and relaxation" 'Room service' allows you to enjoy the world food at home.
In addition, you can enjoy the 'book bar' located in the platinum apartment.
Breakfast price
: CNY218($30.5) / person
Breakfast type
: Buffet